TERM 3 IS ENROLLING NOW! TRY US FOR JUST $1!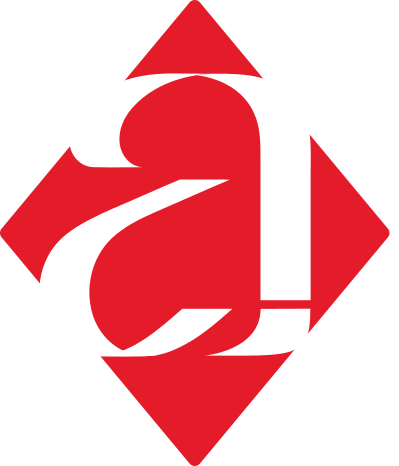 AUSTRALIAN ACTING ACADEMY
Brisbane's Best Acting Classes for Kids & Teens
BOOK A $1 TRIAL AND CHECK US OUT!
TERM 3 2022
ENROLMENTS OPEN NOW
THE ART OF CREATIVE RISKS IN ACTING
COME ALONG AND JOIN THE FUN!
SELECT YOUR PREFERRED LOCATION AND AGE GROUP FROM THE TIMETABLE BELOW TO BOOK!
If you are looking for a supportive, dynamic acting school for your creative kids and teens to build confidence, gain new skills and find their 'tribe', then we are the best acting class in Brisbane for you. You will love our cutting edge curriculum, supportive coaches and accepting community. Book a trial class now in one of our 11 kids and teens acting class locations across Greater Brisbane.
SATURDAY CLASSES
2022 Term Dates
TERM 2 23rd April-18th June
TERM 3 16th July-10th September
TERM 4 8th October-26th Nov
CAPALABA
Saturday
CHERMSIDE
Saturday
PADDINGTON
Saturday
MONDAY CLASSES
2022 Term Dates
TERM 2 25th April-20th June
TERM 3 18th July-12th September
TERM 4 10th October-28th Nov
THE GAP
Monday
WEST END
Monday
TUESDAY CLASSES
2022 Term Dates
TERM 2 26th April-21st June
TERM 3 19th July-13th September
TERM 4 11th October-28th Nov
MT GRAVATT
Tuesday
SAMFORD
Tuesday
WEDNESDAY CLASSES
2022 Term Dates
TERM 2 27th April-22nd June
TERM 3 20th July-14th Sept
TERM 4 12th October-30th Nov
NORTH LAKES
Wednesday
BULIMBA
Wednesday
THURSDAY CLASSES
2022 Term Dates
TERM 2 28th April-23rd June
TERM 3 21st July-15th September
TERM 4 13th October-1st Nov
ARANA HILLS
Thursday
INDOOROOPILLY
Thursday
What our AAA Family has to say...
One of the best days was when my son came home from his Australian Acting Academy class; we were just going about our general business and without prompting he said, "Mum, I love it at AAA. When I'm there, I really feel like; like 'ME'.
- Jo Behlau (parent)
The Australian Acting Academy is amazing. From to classes to camps I have found a safe place and a family to express my creative side. I have learnt so much with the AAA and really did have the best 5 days of my life on camp. I would 100% recommend the AAA to any aspiring actors and artists looking to take their skills to the next level and find not just a house, but a home.
- Louis Boland (student)
The team at AAA are outstanding! They go above and beyond to help each child reach their full potential. From weekly classes, extension and camps I cannot fault them. My daughter just got back from her first camp. The positive impact 4 days has had on her is amazing. I could go on and on with how happy I am with the care she received and friends she made, and the fun she had.
- Jo Trull (Parent)
My son has been going to the AAA classes for a few years now and loves them more than ever. He has just returned from the spring camp, which was of course, awesome. I think he talked non-stop for 24 hours about the activities, the people, the fun etc and immediately wanted me to book the summer camp! AAA provide such a warm, nurturing environment for all involved that ensures that each child shines and goes from strength to strength. Thanks so much to Brendan, Kareena and the team for all your hard work.
- FionA CURRAN (Parent)
Our daughter loves her Acting Classes with the Australian Acting Academy. I've never seen her face light up as much as when she talks about her classes and what they did.
- Madonna dunn (parent)
Truely an amazing place for creatives! Even if you think you don't want to act I would still highly suggest to do some class or do there amazing camps! It helps you build confidence and truely grow as a person. JUST GO AND TRY IT ALREADY!!!
- Jett Robson (STUDENT)
Term 3 2022
Acting Classes in Brisbane Now Enrolling
We can't wait for you to become a member of our inspiring acting school for kids.


Call us today to get started!
When you join the Australian Acting Academy kids acting classes and online acting school for kids and teens, you gain enormous value for your child, while belonging to a heart centred, caring and very fun community that has been inspiring youth from 4-17 years since 1994.
As a parent you will see positive gains very quickly in confidence and the ability to act, tell stories and think creatively. In our online acting school and face to face kids acting classes in Brisbane, your child will be surrounded by like minded creatives, and be inspired by positive , experienced and talented coaches.

As a student of the Australian Acting Academy, you will be totally supported to take creative risks beyond your wildest dreams. We will have your back as you take on challenges and are encouraged to be the best you dream you can be.
Join the community

Sign up for updates about our ever evolving kids and teens acting classes, workshops and more!
WHAT WE'RE ALL ABOUT
Cutting Edge Acting Techniques
Our kids acting school offers acting classes in Brisbane and the Gold Coast for kids and teens. The acting classes are innovative and contemporary, based on the latest practices from around the globe. Students enjoy cutting edge acting techniques that connect them to their creative impulse. This allows them to make exciting new discoveries and take massive creative risks in their acting for both screen and stage. We specialise in kids and teens.
The Safety Net Philosophy
Children and teens flourish under the unique Safety Net Philosophy that operates in every class. No paying out or putting down, just total support to take creative risks.
This is our point of difference. At the AAA the story is the star. This means the students work together to ensure each performer feels supported to take creative risks and tell the best story possible in the best possible way. Above all you can let your creative expression shine.
Each student in Brisbane and Gold Coast acting school for kids extends their creative risk taking at their own pace so they grow in confidence and personal attributes.Through our SAFETY NET philosophy, we encourage total support for the ensemble. You will be inspired by what a group of young creatives can achieve in the safety net environment. They are our inspiration!
The Australian Acting Academy has worked with over 60,000 kids and teens including some of Brisbane's most successful names in the current film industry.
Additionally, we are proud to be a part of a supportive community of parents, students, coaches and families. Some of the best lifelong friends you'll ever make will be at the AAA!
JOin us at...
The Best Brisbane Acting Classes for Kids and Teen
Self Development, Community, Creativity, Fun and Cutting Edge Acting Techniques
We can't wait for you to become part of our inspiring program!
Our acting classes are split into two age groups, 7-12 years, and 12-17 years, to create the best possible learning environment for students to practice their creative expression!
The best way to experience our kids acting school is to book a
$1 trial acting class.
We have an incredible community, our program is inspiring hundreds of young people every week and our acting classes for kids and teens are state of the art.
WHAT TO EXPECT FROM OUR KIDS & TEENS ACTING CLASSES
Lots of our kids love drama classes at school or just love drama at home!! Creative kids are so wonderful to teach as they unlock the world of their creativity and imagination. We help them do this through our kids acting classes and teen acting classes, encouraging creative risk taking, building confidence, and supporting their learning journey in a way that suits them.
We run both weekly kids and teens acting classes through the school term along with kids and teens holiday workshops and activities.
At our very exciting Brisbane Kids Acting School, we have hundreds training every week in kids acting classes throughout Brisbane and the Gold Coast. We have classes in West End, Samford, The Gap, Chermside, Bulimba, Arana Hills, Indooroopilly, Mt Gravatt, Capalaba, and our head office and main kids acting school in Paddington. We cover the whole of Brisbane with kids acting classes North Brisbane, South Brisbane, West Brisbane, East Brisbane and Central Brisbane.

All of our class content has been designed with contingencies to go online if required. While most online drama classes are often just taking their face to face classes and putting them online. Our online kids acting school has been purpose built, with hours put into creating an incredible online acting school for kids. Classes are fun, high energy and nothing like online school or distance education.
All our kids acting classes in Brisbane run under our Safety Net Philosophy. This has underpinned all our programs since we began in 1996. It stands for total support for the ensemble. No paying out, no putting down. The story is the star. This means the group works together to make the story look good. No one student is the star and everyone is actively encouraged to support one another so everyone can take creative risks. Students create unique works for both stage and film. In all our kids acting classes, they learn skills in confidence, collaboration, team work and the Safety Net philosophy fosters an environment so everyone can feel safe to grow personally and creatively.
Created with